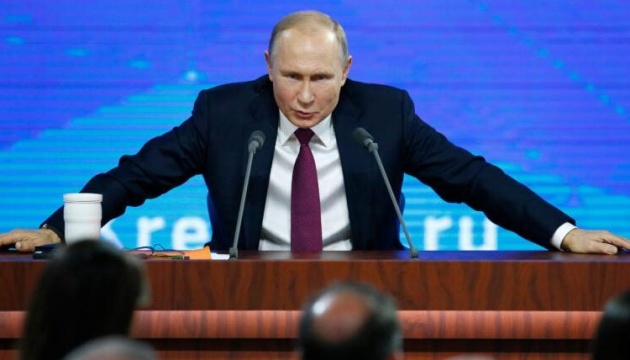 U.S. senator says NATO countries could become Russia's next target if Putin succeeds in Ukraine
If Ukraine is not protected, a NATO member country may become the next object of Russian aggression, which will lead to direct military intervention by the United States of America.
This was stated by U.S. Senator Kevin Cramer (R-ND), member of the Senate Committee on Armed Services, Kevin Cramer, in a comment to Guildhall, seen by Ukrinform.
"Throughout the conflict, I have urged the Biden Administration to back their posture with decisive action like supporting the transfer of military equipment to Ukrainian forces. Unfortunately, even when they have done the right thing, it has been too little too late," said the American politician.
"Our support for Ukraine transcends its people and border. If we do not rebuff Putin's brazen attempt at Soviet reunification in Ukraine, incursions into NATO countries could be next, leading to direct U.S. military involvement under our treaty obligations," Senator Cramer concluded.
Earlier, U.S. President Joe Biden announced that Washington would provide a new package of security assistance to Kyiv worth $800 million, including new air defense systems, artillery systems, counterbattery radars, and ammunition.
The U.S. Department of Defense says it is selecting the most effective means of strengthening Ukraine's defense capabilities from more than 1,000 proposals from U.S. arms manufacturers.
The Pentagon expects to decide in the coming weeks on which ideas it will pursue, leading to possible eventual production for Ukraine as well as for the U.S. military.
According to the report, the proposals, requested by the department, center around key areas — including weapons capabilities for air defense, anti-armor, anti-personnel, coastal defense, anti-tank, unmanned aerial systems, counterbattery and secure communications — which have been identified by Ukraine as key military needs.