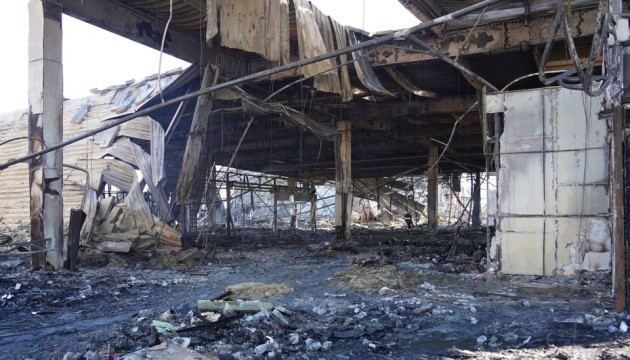 MEP says Ukraine needs F-15s, F-16s to protect Ukrainian sky
Member of the European Parliament from Lithuania Petras Auštrevičius, answering a question of whether Ukraine needs F-15s and F-16s interceptor aircraft, said that American fighters would help protect the sky and save lives in Ukraine, while missile defense systems are inevitably required to effectively protect Ukraine.
The corresponding statement was made by the Lithuanian lawmaker in a comment to Guildhall, according to Ukrinform.
"Ukraine needs to be provided with more and more powerful weapons to defend itself from Russian/ Belarus aggressors. The bigger defense power Ukraine will have the fewer war crimes Russia will commit. American fighter jets would help to protect the sky and save lives in Ukraine," MEP said.
"Same applies to missiles which are inevitably needed for effective defense of Ukraine which is under Russian aggression," Auštrevičius added, noting that there has not yet been a turning point in Russian invasion so "we need to sustain weapons supplies to Ukraine on an increasing level."
According to the lawmaker, "whatever it takes to win against the aggressor" must be the principle of arms supplies to Ukraine.
Western assistance should be reconsidered, and this must be done "soon," the parliamentarian said.
Earlier, Oleksandr V. Danylyuk, Head of the Center for Defense Reforms, Coordinator of the Interdepartmental Platform for Combating Hybrid Threats, which operates within the framework of Ukraine-NATO cooperation, said guided cruise missiles that the Russian army has been launching at Ukrainian military and civilian infrastructure remain effective as they fly at low altitudes, invisible to the Ukrainian air defense system. Western powers should transfer F-15, F-16 fighter jets, or other Western interceptors to Ukraine to effectively counter enemy cruise missile strikes, the expert stressed.
Member of the British House of Lords, Meghnad Desai, shared the view that Ukraine needs western interceptor jets to counter Russian cruise missile strikes on military and civilian infrastructure targets.