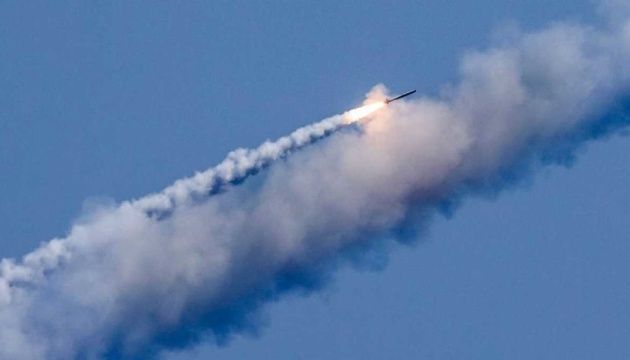 Russian troops attack Odesa region with another 2 cruise missiles
At Wednesday noon on June 29, Russian invaders launched two more cruise missiles at Odesa region.
That's according to Odesa Regional Military Administration Spokesperson Serhii Bratchuk, Ukrinform reports.
"Another missile attack. Two more winged 'gifts' from the ruscists arrived in Odesa region. Details will follow," Bratchuk wrote.
The official said that "the enemy missile destroyed over Odesa region at noon has become the third "winged death" that has attacked the region since day-start.
At night, air defense forces destroyed the Oniks missile, while another missile hit the coastline.
As Ukrinform reported with reference to the press service of Operational Command South, Russian aggressors attacked Odesa region with Oniks, Kh-59, and Kh-22 missiles at the start of the day and at about noon. One of the missiles was shot down by Ukrainian air defense forces at night over the sea, the other hit the coastline, and the third one was shot down by a Ukrainian anti-aircraft missile unit at noon on June 29, over the field.
According to Vladyslav Nazarov, a spokesman for Operational Command South, an operation to neutralize enemy forces on Snake Island is currently underway in the Black Sea. Meanwhile, the enemy's naval group was joined by another large landing craft after the storm ended. The group is capable of launching up to 15 Kalibr cruise missiles at targets across Ukraine.