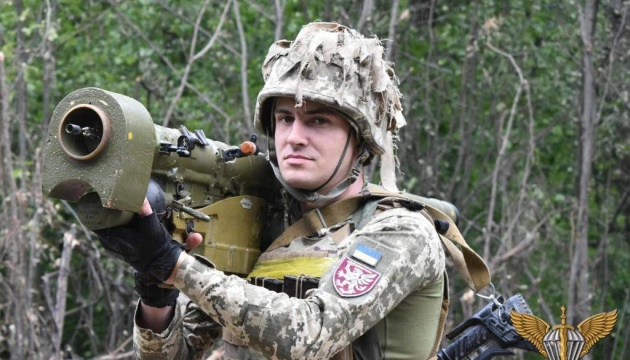 Ukrainian paratroopers shoot down enemy Alligator strike copter
Assault and artillery units with the Lviv 80th Separate Assault Brigade of the Air Assault Forces, deployed in Ukraine's east, shot down a Russian Ka-52 Alligator reconnaissance and strike helicopter and destroyed two armored personnel carriers and two infantry fighting vehicles on June 23.
This was announced on Facebook by the press service of the 80th Separate Air Assault Brigade, Ukrinform reports.
"At about 8:00 a.m., three enemy Ka-52 helicopters appeared in the sky, moving in from the enemy side, likely on an aerial reconnaissance mission. When the helicopters approached, I aimed my Igla MANPAD at the target and engaged it. The missile hit the copter! Thick black smoke came out of the hit machine," said the SAM operator, "Nazar."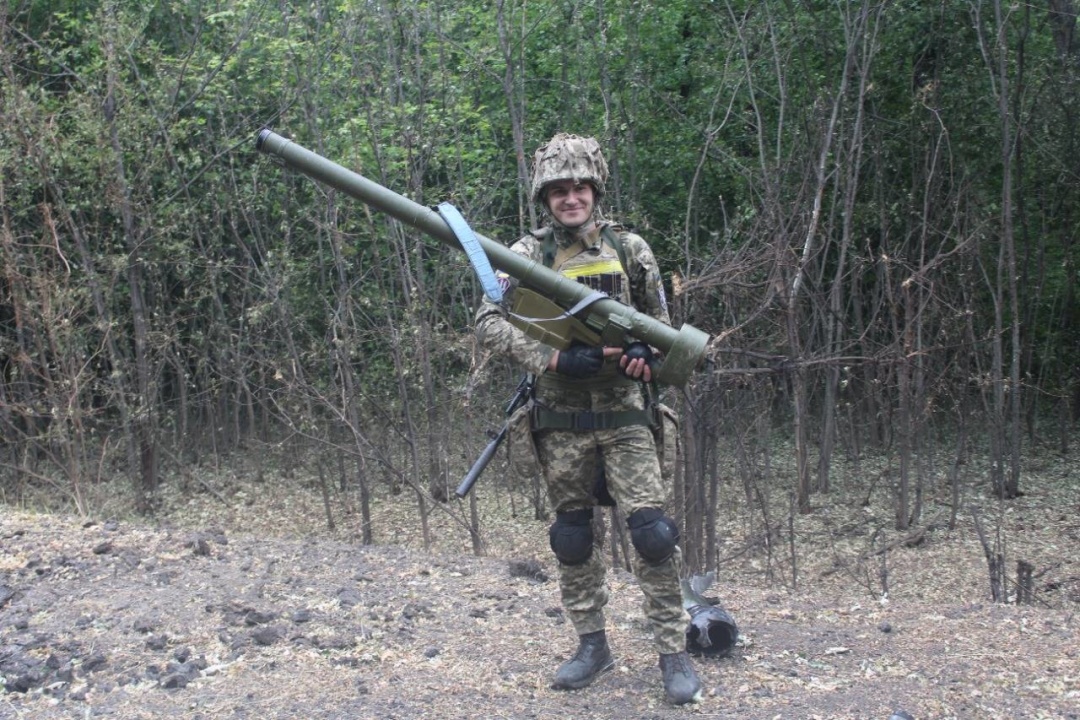 The paratrooper dedicated the successful strike to his month-old son.
Also on June 23, assault and artillery units of the said Brigade destroyed two armored personnel carriers and two BMD infantry fighting vehicles.
As Ukrinform reported earlier, from February 24 to June 24, the Armed Forces of Ukraine eliminated about 34,530 Russian servicemen, including 100 in the past day alone.
Ukraine defenders have also destroyed 1,507 (+3) Russian tanks, 3,637 (+5) combat armored vehicles, 759 (+3) artillery systems, 241 (+1) MLR systems, 99 air defense systems (+0), 216 (+0) warplanes, 183 (+0) helicopters, 622 (+2) operational and tactical level UAVs, 137 (+0) cruise missiles, 14 (+0) warships/cutters, 2,553 (+5) trucks, including tankers, and 60 (+0) special equipment.
The enemy suffered the greatest losses in the Sloviansk and Bakhmut areas.
Photo: 80th Separate Airborne Assault Brigade, Ukraine