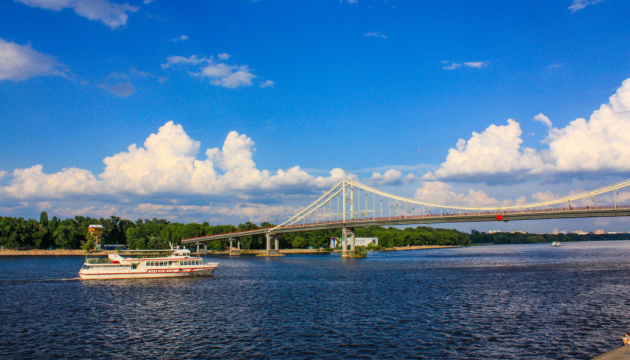 To strengthen Kyiv defenses, boat division set up on Dnipro River
To strengthen the defenses of Ukraine's capital Kyiv, a river division of Navy boats was created.
That's according to a report by the Breeze outlet, run by Ukraine's Ministry of Defense, as seen by Ukrinform.
"At the initiative of the Commander of the Land Forces, we formed a joint division of military boats in the north of the Dnipro to provide support for the Land Forces in the riverine operational zones," said Navy Commander Oleksiy Neizhpapa.
According to the top Navy official, the division now performs tasks in subordination to the Kyiv defense forces to ensure support of the troops operating near the Dnipro River.
Neizhpapa added that in the future, a flotilla of river boats will appear on the Dnipro, which will consist of several divisions, located in different cities along the river. The flotilla will consist of both the newly built boats and those provided by partners.