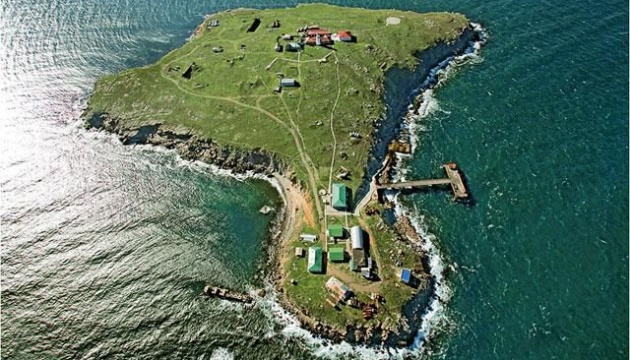 Operation targeting Snake Island continues, Russian SAM Pantsir may be destroyed
Ukraine's defense forces have delivered strikes on enemy equipment and manpower on Zmiinyi (Snake) Island in the Black Sea. The operation continues.
This was announced on the air of the national telethon by the head of the joint coordination center of Ukraine's South Defense Forces, Natalia Humeniuk, according to Ukrinform.
"There indeed been a strike. In fact, more than just one, but all of this is part of a military operation that requires silence. Nevertheless, we understand justified concerns of the population, including that in the Odesa region, who have heard the explosions with their own ears. Our troops are doing their job and if there is no warning of threat, everything is being done just right. The massive blow was inflicted as various forces were employed. We aren't revealing all of them as the enemy's also listening to and reading us. Therefore, the strike inflicted some damage. We see and understand that the enemy cluster of personnel and equipment has been defeated. We already know that the Pantsir anti-aircraft missile system was very badly damaged, possibly completely destroyed, we know that the radar station was very badly damaged, and there are other enemy losses that we're verifying to take into account. The operation is underway and I think we will deliver a follow-up really soon," Humeniuk said.
As reported by Ukrinform, the Ukrainian military in the Southern parts of Ukraine on June 21 opened fire 150 times. Forty-nine invaders were eliminated, while an e-warfare station, an ammo depot, and other military equipment was destroyed.
As of June 22, Russianmilitary death toll in Ukraine stood at 34,230, including 130 in the past day.