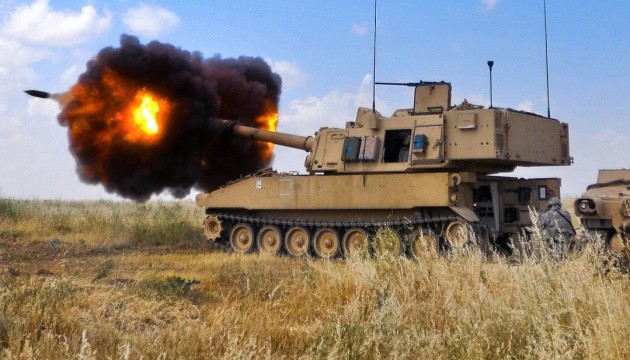 UK to provide Ukraine with more than 20 M109 long-range guns
The UK has purchased and refurbished more than 20 M109 long-range guns and will send them to Ukraine.
UK's Defence Secretary Ben Wallace made a corresponding statement after the meeting of NATO ministers in Brussels.
"The UK has purchased and refurbished more than 20 long range guns – M109s – from a Belgian arms company which it is sending to Ukraine, Defence Secretary Ben Wallace has said. The heavy weapons fire 155mm rounds," Sky News reports.
Russia outnumbers Ukraine in artillery fire by 20 to 1 in some areas, he added. However, Wallace said, allies are starting to give Ukraine the long-range artillery and rocket systems that will enable Ukrainian forces to win.
British Defence Secretary predicted that the Ukrainian forces would soon be able to make "significant progress in the east of the country".
As reported, a two-day meeting of the North Atlantic Council at the level of defense ministers was held in Brussels.
The third meeting of the Ukraine Defense Contact Group (so-called Ramstein 3) took place under the auspices of the United States in Brussels on June 15. The event was attended by nearly 50 countries, including NATO members and Alliance's global partners, who agreed on urgent military assistance to Ukraine in the fight against Russian aggression.
ol