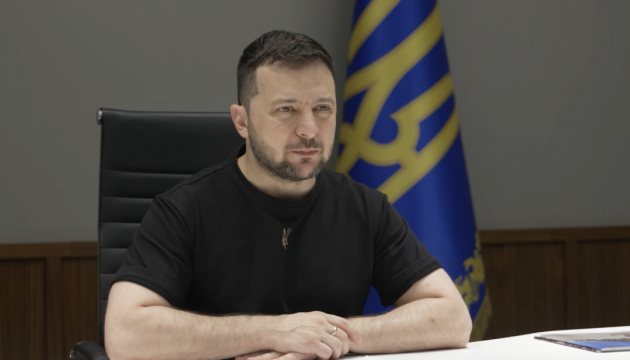 We are fighting in Ukraine, we're not interested in shelling civilians in Russia - Zelensky
Ukraine is fighting off the aggressor on its own territory, which is the largest in Europe. Therefore, Ukraine needs appropriate weapons to repel the invaders and has no interest in striking civilian targets in Russia.
President of Ukraine Volodymyr Zelensky made the statement during an online press conference for the Danish media, responding to the question of whether Ukraine could start hitting targets on the Russian territory if it received from Western partners the weapons allowing it to do so, Ukrinform reports.
"We are not interested in shelling civilians. We are not terrorists who shell civilian neighborhoods. We are normal, sane people. We need these weapons to liberate our country," Zelensky said.
The president stressed that, since Ukraine is Europe's largest country, the distance from Ukrainian units to those of the Russian Federation can reach 100 km, 140 km, and even more.
"So to reduce this distance we need the right weapons. We can't just waste our human resources. For me personally, this is not a resource, but real people. And I want them to fight, but also to return home. And to this end, we need appropriate weapons to reduce this distance. So everything is simple – it's about weapons that can cover such a range. And we operate on our land, in our territory that's occupied (by Russia i ed.), not in the Russian territory," Zelensky said.
As Ukrinform reported, on June 1, U.S. President Joe Biden confirmed that the United States is providing Ukraine with HIMARS multiple rocket launchers and ammunition to protect Ukrainian territory from Russian aggression.
The M142 High Mobility Artillery Rocket System (HIMARS) is capable of engaging targets at ranges from 70 to 300 km.