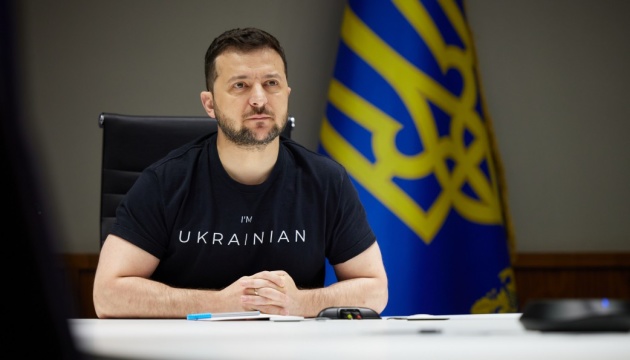 If Ukraine receives from partners weapons it needs, Army will advance - Zelensky
If Ukraine receives from its partners the weapons it requests, it will have progress in the ongoing war unleashed by Russia.
President Volodymyr Zelensky addressed the issue during a press conference with the Danish media, an Ukrinform correspondent reports.
Answering questions about the turning point in this war, which will show in which direction the scales will lean - Ukraine or Russia - Zelensky said that, in his opinion, if arms supplies to his country are not accelerated, this situation will remain stagnant.
"Stagnation – this means people will be dying, everyone will stay put, and each side will take turns advancing 1 to 5 kilometers and then retreating 1 to 5 kilometers back. If deliveries are increased of the weapons we request from our partners, then we will start, after all, I believe, to move forward," the president said.
As reported, Zelensky stated that Ukraine is fighting on its own territory, and that his country has no interest in shelling civilian targets in Russia.