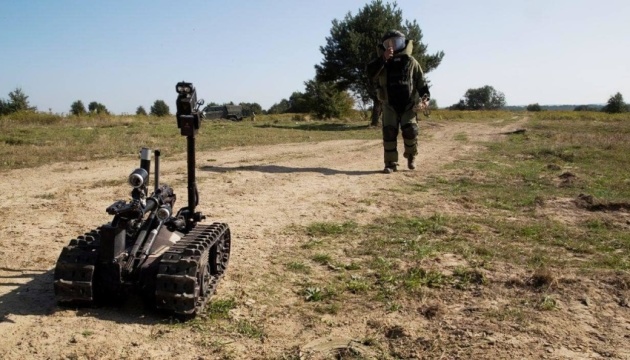 British company to hand 10 sapper robots over to Ukraine
Britain's defense company QinetiQ will provide Ukraine with 10 TALON robots for demining.
This was announced by First Deputy Head of Ukraine's Patrol Police Oleksiy Biloshitsky, Ukrinform reports.
"TALON will be deployed to demine Ukraine. This is a sapper robot that not only locates 'gifts' but also neutralizes them. Before the war we had already had more than a dozen of them, now QinetiQ will deliver 10 more," Biloshitsky wrote.
According to the official, the robot can carry a load of 45 kg and pull another 680 kg. In the basic version, its length is 86.4 cm, height 42.7 cm, and maximum weight – from 52 kg to 71 kg.
With a max speed of 8.3 kmh, the robot is also able to operate without recharging from 2.8 to 4.5 hours, and in standby mode – up to 7 days.
As reported, an area of nearly 300,000 square kilometers has to be demined in Ukraine.
Photo: Oleksiy Biloshitsky / FB