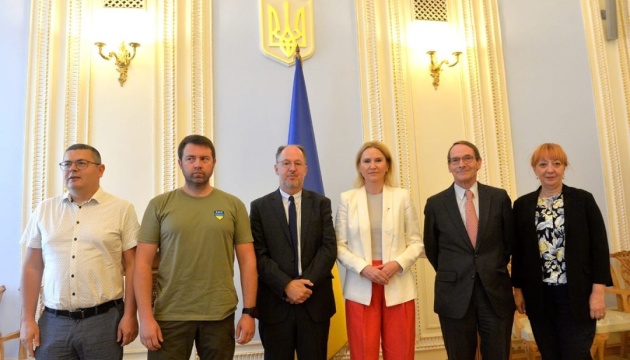 UN commission investigating Russian war crimes arrives in Ukraine
The UN-led Independent International Commission of Inquiry on Ukraine has arrived in Ukraine.
According to Ukrinform, Deputy Chairwoman of the Verkhovna Rada of Ukraine Olena Kondratiuk said this on Facebook.
According to the statement, the chairman of the commission is Erik Mose. It also includes Jasminka Dzumhur and Pablo de Greiff.
"I have assured the UN Independent International Commission that the Verkhovna Rada will contribute to the successful work of the mission! We discussed the work of the commission in Ukraine, which was established to record violations of human rights, international humanitarian law and other crimes related to Russian aggression. The major task is identify suspects, gather evidence and prepare materials so that no one escapes punishment," Kondratiuk said.
According to her, the Ukrainian parliament attaches great importance to the work of the Independent International Commission of Inquiry on Ukraine. The parliament is ready to fully promote its activities.
Kondratiuk added that in addition to the crime of aggression, Russia is committing numerous war crimes and crimes against humanity in Ukraine, which testify to the genocide of the Ukrainian people.