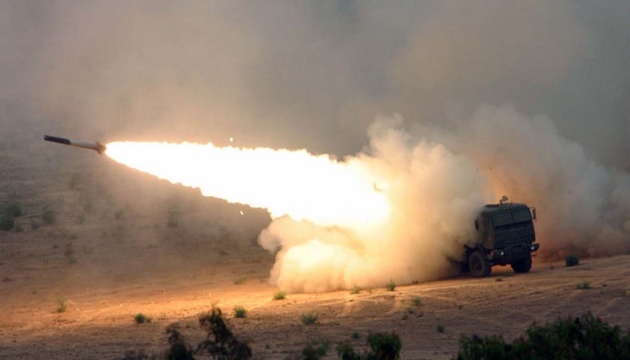 Ukraine needs up to 300 MLR systems to regain ground - official
Western governments lack intelligence on the use of multiple launch rocket systems by the Russian military, so such types of weapons are being provided to Ukraine in insufficient numbers, while the nation needs from 150 to 300 of them.
That's according to Mykhailo Podoliak, an adviser to the Ukrainian President's Office, who spoke with BBC Radio, Ukrinform reports.
The official suggests western partners need a clearer understanding of the number of weapons used by Russia, including MLR systems.
Once parity is achieved, Podoliak believes, that is, as soon as Ukraine gets 150 to 300 MLR systems, the Army will be able to effectively regain its territories.
According to Podoliak, Ukraine is well aware of the fears of Western partners about the possibility of Ukraine striking the territory of Russia.
At the same time, the official assures that this "won't happen" as the army's task is to protect its country and drive the aggressive Russian forces that are waging a cruel and barbaric war out of its territory.
Russia is an expansionist state, Podoliak stressed, adding that it has no other vision of its existence than attacking other nations.
Therefore, if it retains territories already gained in Ukraine, this will allow the Kremlin to resume conflict.
Ukraine's "minimum goal" is for Russia to return to the pre-February 24 line, after which peace talks could resume, Podoliak said.
At the same time, the "maximum goal" is to end the hot phase of the war and fully restore territorial integrity, he stressed.
Ukraine will be ready to return to negotiations if Russia stops saying and offering "inappropriate" things and "returns to reality," Podoliak added.