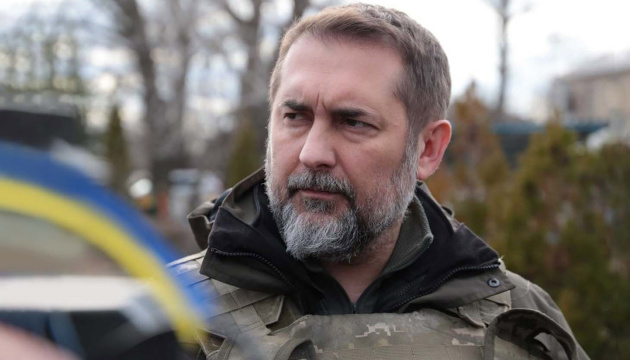 Ukraine Army not going to surrender Sievierodonetsk - Haidai
Ukrainian defenders are not going to surrender the city of Sievierodonetsk in the Luhansk region, with fierce fighting taking place in the city.
Serhii Haidai, head of the Luhansk Regional Military Administration, said this during a nationwide television marathon, according to an Ukrinform correspondent.
"Sievierodonetsk. Nobody will surrender anything at all. Even if our military has to retreat to more fortified positions, because for some time everything has been shelled there constantly and around the clock, it will not mean that someone surrenders the city. [...] Today the fighting is underway in the city, and the Russian army is using all weapons they have against the city," he said.
According to Haidai, the Russian military command has been tasked with capturing Sievierodonetsk and taking control of the Bakhmut-Lysychansk highway by June 10.
"Therefore, now all the reserves that they have, both equipment and people, will be used to perform these tasks. In other words, what we expect in the near future is increased shelling and bombing of Lysychansk and Sievierodonetsk, huge offensives in the Sievierodonetsk and Popasna areas, and attempts to cross the Siverskyi Donets River again to build a bridgehead and continue the offensive. That is, the fighting will be very fierce. They will use everything to fulfill these tasks," he said.