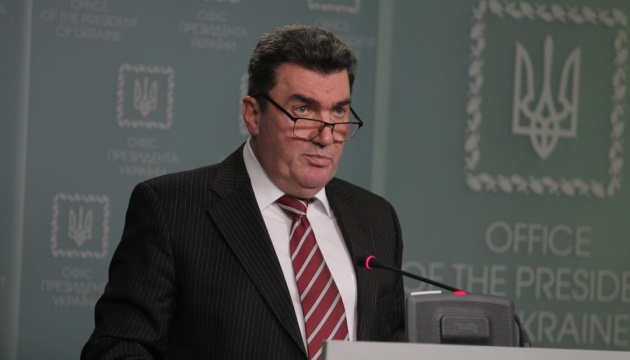 Ukraine, Britain, Poland should create own bloc ASAP – Ukraine's NSDC secretary
Secretary of the National Security and Defense Council Oleksiy Danilov stands for the Britain-Poland-Ukraine alliance to be formed as soon as possible, believing that the bloc should be further expanded.
The top security official made the statement during a national telethon on Tuesday, Ukrinform reports.
"The question should probably be addressed to our country's president, who directly deals with and is responsible for foreign and military affairs, according to our Constitution. I am in favor of this union being created as soon as possible. Moreover, I believe it should be expanded as much as possible and not be limited to these three nations," Danilov said.
The NSDC secretary also said he was happy to see the news from Britain where Prime Minister Boris Johnson won a confidence vote, noting that the British government leader had supported Ukraine in the most difficult times.
"He remains in office. This is a true friend of our country, who supported our nation in the most difficult times, supported our president," the secretary of the National Security and Defense Council added.
As Ukrinform reported earlier, on February 17, 2022, Ukraine, the United Kingdom, and Poland have announced a new trilateral format of cooperation aimed at responding to threats to European security and strengthening economic cooperation between the countries.
"I believe that the new axis of London-Warsaw-Kyiv will make an important contribution to strengthening the Baltic-Black Sea area and creating a new geopolitical reality in our part of Europe in historical perspective," Minister of Foreign Affairs of Ukraine Dmytro Kuleba said.
"The system of small alliances is already able to quickly solve specific pressing problems," Kuleba elaborated, adding that the members of these alliances have no problems with a clear understanding of threats and steps necessary to effectively counter them.