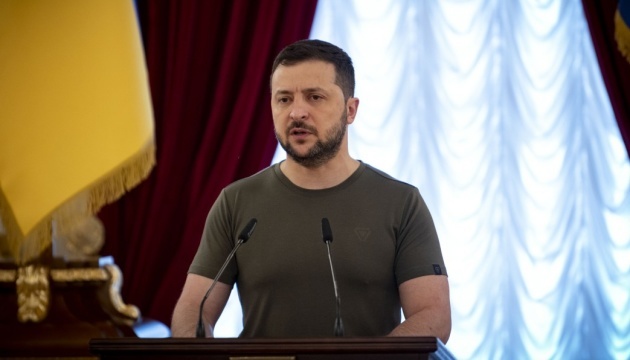 Zelensky: We are gradually driving invaders out of Ukraine
Ukrainian President Volodymyr Zelensky has said he is convinced that the readiness to fight for freedom and values is a characteristic of Ukrainians.
He wrote this in a Telegram post, Ukrinform reports.
"Ukraine has shown extraordinary bravery. We did not surrender to Russia. We have stopped and are gradually pushing the army of invaders, which was recently considered the second strongest in the world, out of our territory. Nobody expected Ukrainians to have courage of this magnitude. But this magnitude is there. And this is the quality of our character - willingness to fight for freedom and for our values," Zelensky said.
He also published a selection of photos of the consequences of the actions of Russian troops in Ukraine and the struggle of Ukrainians against the invaders.
On February 24, Russia launched a full-scale invasion of Ukraine. Russian troops are shelling and destroying critical infrastructure and residential areas of Ukrainian cities, towns and villages using artillery, multiple rocket launchers, air bombs and ballistic missiles.
Photo credit: President's Office