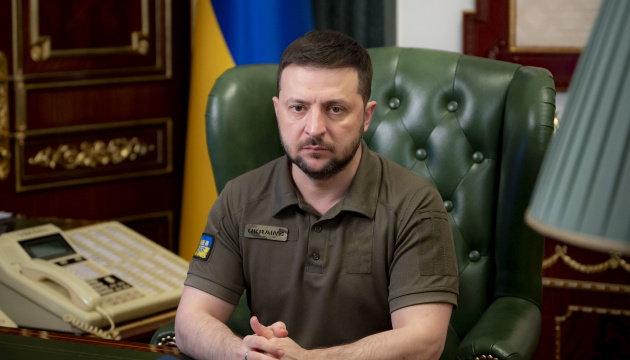 President Zelensky: 3,620 Ukrainian settlements faced Russian occupation since Feb 24
A total of 3,620 Ukrainian settlements have faced Russian occupation since February 24, 2022.
The relevant statement was made by Ukrainian President Volodymyr Zelensky in his video address to the participants of the 90th annual meeting of the United States Conference of Mayors, an Ukrinform correspondent reports.
"Since February 24, a total of 3,620 settlements in Ukraine have faced Russian occupation – both large cities and small towns. In each of them, there is destruction. Many of them are simply not suitable for civilized life. This is the reality that Russia has brought," Zelensky told.
In addition, since February 24, 2022, Russia has used almost 2,500 different missiles against Ukraine. According to Zelensky, most of them were aimed at cities and city infrastructure.
A reminder that, on February 24, 2022, Russian President Vladimir Putin initiated a full-scale invasion of Ukraine, starting a war. Russian troops are shelling and bombarding Ukrainian cities and villages, causing mass terror against civilians within the temporarily occupied areas.
mk