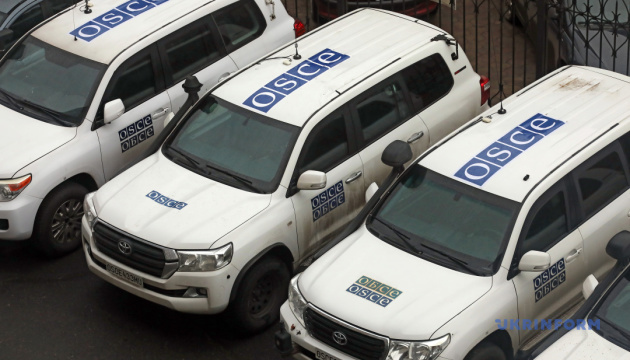 Ukraine counterintelligence thwarts Russian plot to discredit OSCE
Military Counterintelligence of the Security Service of Ukraine (SBU) says its operatives have disrupted a special operation run by Russia's Federal Security Service (FSB) aimed to compromise the Organization for Security and Cooperation in Europe.
That's according to an SBU report posted on Telegram and seen by Ukrinform.
The SBU inquiry has learned that the Russian security agency carried out a series of provocations in the temporarily occupied areas of southern and eastern Ukraine.
The enemy planned to shoot staged reports for the media to accuse the OSCE staff of allegedly spying for the SBU, thus compromising the Mission and questioning its objectivity. To collect 'evidence,' the invaders illegally raided homes of OSCE staffers, forcing them to voice some 'kompromat,' " the statement said.
Thus, in the temporarily occupied Kherson, FSB operatives posing as SBU operatives, in an apparent false flag operation, forced an OSCE Monitoring Mission employee to sign a "covert cooperation agreement."
The Russians detained several other employees of the mission, also trying to compromise them.
"And from May 16 to 23, FSB operatives forced the mission staffers at gun-point to testify that their office had allegedly been robbed by Ukrainian law enforcement – that's despite the fact that it was Russian invaders who had earlier come and looted the place five times," the SBU added.