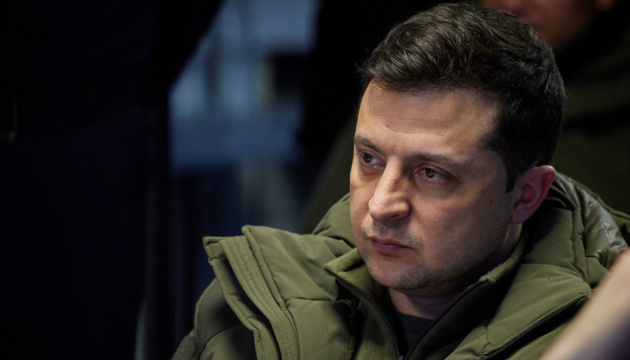 Zelensky on advice to cede lands to Russia: Millions of Ukrainians mustn't be exchanged for illusion of peace
President Volodymyr Zelensky believes that politicians advising that Ukraine give something to Russia in exchange for the illusion of peace fail to take into account ordinary people – millions of Ukrainians.
That's according to the president's post on Telegram, Ukrinform reports.
"Behind all these geopolitical speculations of those who advise Ukraine to give away something to Russia, 'great geopoliticians' are always unwilling to see ordinary people. Ordinary Ukrainians. Millions of those who actually live in the territory they propose to exchange for the illusion of peace. You must always see people. And remember that values are not just a word," Zelensky stressed.
The president has also published on Telegram a latest set of photos showing the fallout of Russia's war in Ukraine, as well as people's lives amid fighting off the invasion.