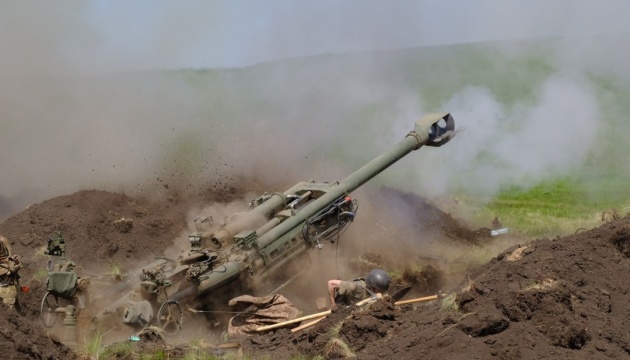 Russian losses in Ukraine's south in past day: Over 60 soldiers, six helicopters, three tanks
Over the past 24 hours, the Ukrainian military in the southern direction eliminated 63 Russian invaders and a large number of military equipment.
This was announced on Facebook by Operational Command South, Ukrinform reports.
It is noted that the enemy Mi-8 helicopters launched five strikes on Ukrainian positions. In the latest attempt, where three helicopters were deployed, the enemy saw a decent rebuff, so the attack was thwarted.
During aviation activity in the sky over Mykolaiv and Kherson regions, two enemy air-to-air missiles self-were downed. They were launched by the same Su-35 aircraft before it was also shot down by a Ukrainian MiG-29 fighter jet.
As a result of our counteroffensive efforts by Ukraine's forces, the enemy lost "63 men and 19 units of military equipment, including three modern T-72 main battle tanks, five other armored vehicles, and two trucks, as well as a Grad MLRS, a self-propelled gun, a warplane, and six helicopters," the statement reads.
It is also noted that the storm in the Black Sea is forcing part of the enemy naval group to retreat toward the coast of Crimea, but two missile carriers and three landing ships continue to block navigation in the area and threaten missile strikes on Ukraine.
"The situation on the border with Transnistria remains stable. Counter-sabotage efforts are underway, while the state border is reliably protected. The situation in the unrecognized republic is constantly monitored and characterized by the leadership's focus on internal problems and the inability of the authorities to implement mobilization tasks in support of Russia's actions," the Command said.
As reported, the Armed Forces of Ukraine from February 24 to May 27 eliminated about 29,750 Russian servicemen.
Photo: General Staff of the Armed Forces of Ukraine