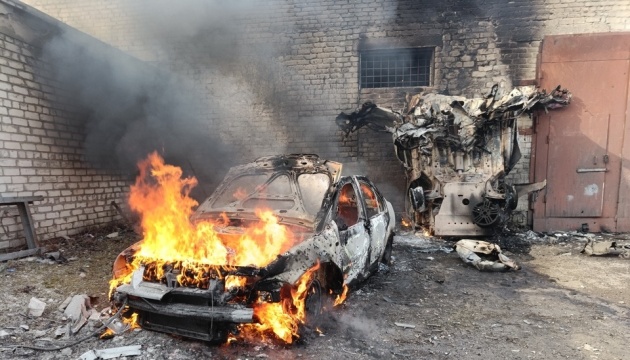 Sievierodonetsk under constant fire, not encircled – Haidai
The town of Sievierodonetsk, Luhansk region, is under constant fire but is not encircled as the enemy stays only on the outskirts.
"Unfortunately, the Russian army is completely destroying the town of Sievierodonetsk. They shell the town around the clock... Today, ruscist media spread the information that the town is completely cut off, completely encircled, but this is not true. The town is not cut off and it is not encircled," Head of the Luhansk Regional Military Administration Serhiy Haidai posted on Telegram.
The fighting continues, and certain parts of the Russian army entered the outskirts of the city, the Myr Hotel.
"They control this hotel, this territory, and a bus terminal nearby. But they can't move forward… I can say that the fierce battles still continue on the outskirts. But the city is not encircled!" Haidai emphasized.
He disagrees with the assumption that the Russian army could completely capture the region in a few days. "No, most likely, they won't take it. There are enough forces and hardware to keep the defense," the official said.
Earlier, the Head of the Luhansk Regional Military Administration stated that 95% of the territory of Luhansk region was currently occupied by the enemy.
Secretary of the National Security and Defense Council of Ukraine Oleksiy Danilov noted that the Russian Federation aimed to capture Luhansk region completely.
On May 26, an enemy subversion and reconnaissance groups broke into the Myr Hotel in Sievierodonetsk.
ol