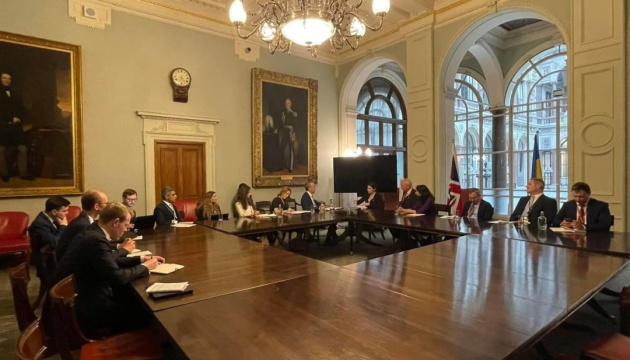 Ukraine to cooperate with Britain in combating rape as weapon of war - PGO
Ukraine and Britain will cooperate in combating the use of rape as a weapon of war.
That's according to the Prosecutor General's Office of Ukraine, Ukrinform reports.
According to the PGO, during a visit to London, Prosecutor General Iryna Venediktova discussed with Deputy Prime Minister of the United Kingdom Dominik Raab and Foreign Office's Minister of State for South Asia, North Africa, the United Nations, and the Commonwealth Lord Ahmad of Wimbledon, the issue of deterring Russian aggression through prosecution.
The Prosecutor General thanked Britain for setting up an advisory group on Russian war crimes, together with the United States and the European Union.
Venediktova stressed that Ukraine "desperately needs this practical support directly at the scene of war crimes."
"We are also beginning fruitful cooperation with our British counterparts in combating the use of rape as a weapon of war," she said.
The parties also discussed joining forces "to respond to an important challenge for the entire world community in overcoming the aggressor's impunity for war crimes."
"What they did with impunity in Chechnya, Georgia, and Syria cannot remain unpunished by law, including international law, in Ukraine," Venediktova said.
As Ukrinform reported earlier, Prosecutor General of Ukraine Iryna Venediktova discussed with her British counterpart Suella Braverman the need to bring Russians to justice for war crimes in Ukraine.