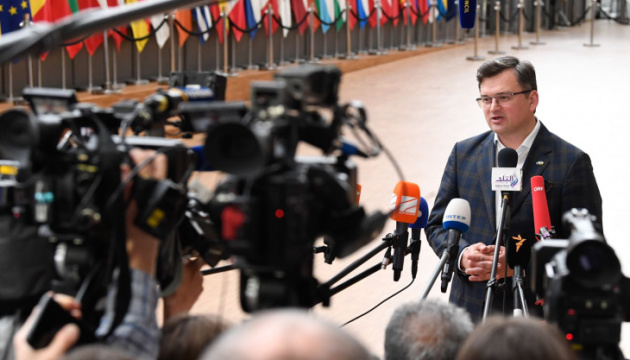 Kuleba: Four letters can help Ukraine - MLRS
Multiple launch rocket systems (MLRS) can help Ukraine repel the Russian offensive, thwart their occupation plans, end torture and prevent a food crisis.
Ukrainian Foreign Minister Dmytro Kuleba said this on Twitter, Ukrinform reports.
"Four letters can help Ukraine repel Russian offensive in the Donbas, foil Russian plans to annex Kherson, stop Russian torture, rape, and other horrific human rights abuses in the occupied territories, unblock exports and avert global food crisis. These four letters are MLRS," Kuleba said.
President Volodymyr Zelensky on May 8 said he expected the world to decide on the transfer of American multiple launch rocket systems to Ukraine.