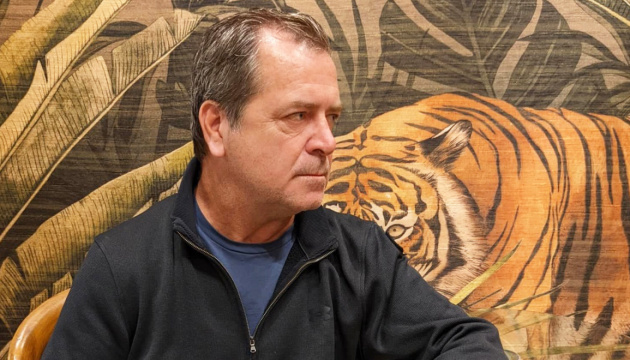 General Zaluzhnyi's advisor: All Russians are saying, even to their forces, is a lie
Special Advisor to Ukraine Army's Commander-in-Chief Valeriy Zaluzhynyi, U.S. war veteran Dan Rice has stressed the importance of conveying the truth to the world about the war Russia has unleashed in Ukraine.
The comment came in an interview with Ukrinform.
From the other side of the Atlantic it's difficult to separate fact from fiction and truth from lies so with all this information going on social media and mainstream media, it's hard for even a good, honest journalist to make sense of it.
"So that's why it's so important for people like me to come here and see this, and report facts. One of the things I want to do is to tell a story. I interviewed many people, I filmed things," Rice said.
Russian media, however, still manages to convey some of its lies to western audiences as many people find it hard to tell where truth is and where is a lie.
At the same time, the Russians have a "horrible army, committing atrocities."
"They claim there are Nazis here but it's actually they who're behaving like the Nazis, torturing people, executing prisoners… committing war crimes on a massive scale. They're sending in MLR systems on civilian targets. There's no military even in the area and they're firing MLR systems taking out an entire grid," said Rice.
The advisor opines that Russia has already lost an information operation for this war
"The whole world knows they're lying. Their people don't know it but the rest of the world doesn't believe any of that stuff that comes out of Russia. They believe Ukraine," Dan Rice said.
He believes the Ukrainian military has done "an amazing job" with messaging of the war, the strategic communications.
"They're telling the truth – good or bad. If they lose a city, they tell the truth. If they gain the city, they say so. But everything the Russians say is basically a lie. And they're telling their troops lies," the expert stressed.