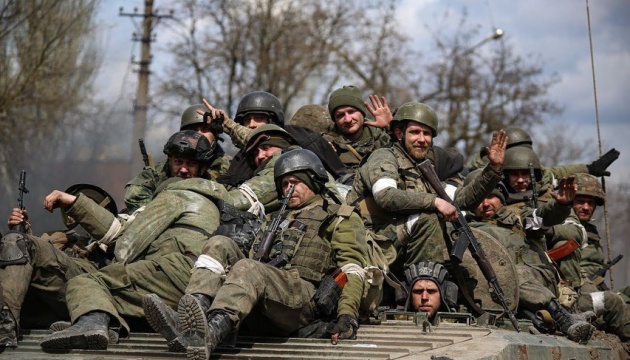 Russia likely to redeploy forces from Mariupol to other areas without preparation - British intel
Due to high pressure to achieve gains on the battlefield, Russian commanders are likely to redistribute their forces from Mariupol to other directions without proper preparation.
That's according to an update by British Defense Intelligence, Ukrinform reports.
"Staunch Ukrainian resistance in Mariupol since the start of the war means Russian forces in the area must be re-equipped and refurbished before they can be redeployed effectively. This can be a lengthy process when done thoroughly. Russian commanders, however, are under pressure to demonstrably achieve operational objectives. This means that Russia will probably redistribute their forces swiftly without adequate preparation, which risks further force attrition," the report says.
It is noted that, once Russia has secured Mariupol, it is likely they will move their forces to reinforce operations in the Donbas.
The report says the number of Ukrainian soldiers remaining inside the Azovstal steelworks in Mariupol remains unknown after some 1,700 soldiers got out of the factory.
Russia's aggression has brought to Mariupol a major humanitarian catastrophe. The invaders have been bombing unarmed residents and blocking humanitarian aid.
The city has practically been wiped out – including residential areas, infrastructure facilities, schools, hospitals, and businesses. The aggressor dropped aerial bombs and fired artillery on the Azovstal metallurgical plant as civilians were hiding in its bunkers.
About 100,000 civilians remain in the city. The invaders seize Ukrainian passports from Mariupol residents and forcibly deport them to Russia and occupied parts of Donbas. According to data already verified, the invaders have deported almost 40,000 people from Mariupol alone.