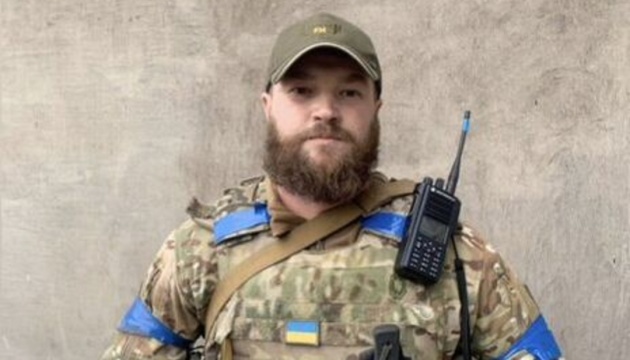 Palamar: Azov Regiment command stays in Azovstal's territory
Deputy Commander of the Azov Regiment, Captain Sviatoslav Palamar (call sign Kalyna) recorded a video in which he denies the information that he left the territory of the Azovstal steelworks in Mariupol and surrendered to Russian invaders.
Ukrainian war correspondent Andriy Tsaplienko published the relevant video on Telegram, Ukrinform reports.
"The command and I are in the territory of Azovstal steelworks. An operation is underway, the details of which I will not disclose. I want to thank the whole world and Ukraine for support. See you," he said.
The other day, Russian war correspondent Dmitry Steshin stated that Sviatoslav Palamar had left Azovstal and surrendered.
According to the General Staff of the Armed Forces of Ukraine, the evacuation of Ukrainian service members from Mariupol, which began on May 16, continues as of May 19.
ol