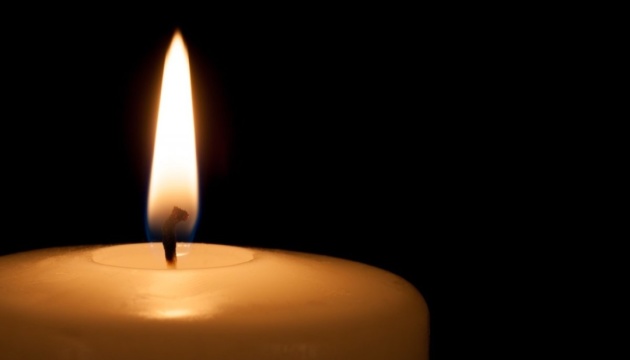 Military couple killed at Azovstal steelworks
On International Family Day, Deputy Commander of Azov Regiment Svyatoslav Palamar spoke about the family of defenders – Vitaliy and Alla Tarans.
"They joined the Azov Regiment almost from the beginning. They worked in a kitchen first and then got official positions. Alla was a record manager, Vitaliy – a chief financial officer. They got married in Azov. Their family was born here and became bigger here. Their son was also born here in Mariupol," Palamar said, the Mariupol City Council posted on Telegram.
Alla used to work as a hairdresser, manicurist and wanted everything around her to be beautiful. And Vitaly always worried for others more than for himself and sang very well.
"He was killed on April 15. And then, on May 8, an air bomb killed her. Their child became an orphan. Two Heroes died. A whole family was lost. And there was nothing I could do… I, all the command, we are all fighting around the clock to save our military. This is a story only about one family. But you have to understand that whole families pass away here," the Azov Regiment Deputy Commander stressed.
Russian aggression caused a large-scale humanitarian catastrophe in Mariupol. For more than two months, the city has been without water, gas, electricity supplies, mobile communication, and well-established food deliveries. There are still between 130,000 and 170,000 people in the city, whom the invaders are unable to provide with food.
As reported, there are about 600 severely wounded soldiers in the bunkers of the blocked Azovstal steelworks who cannot be provided with adequate medical care due to lack of medicines and proper conditions. The Russians keep shelling the steelworks territory from all kinds of weapons and try to assault it.
Deputy Prime Minister – Minister for Reintegration of the Temporarily Occupied Territories Iryna Vereshchuk stated that the special evacuation operation from Azovstal would begin with the rescue of severely wounded service members and would take place in several stages.
Earlier, Ukraine offered Russia to exchange severely wounded Azovstal fighters for captured Russians.
ol