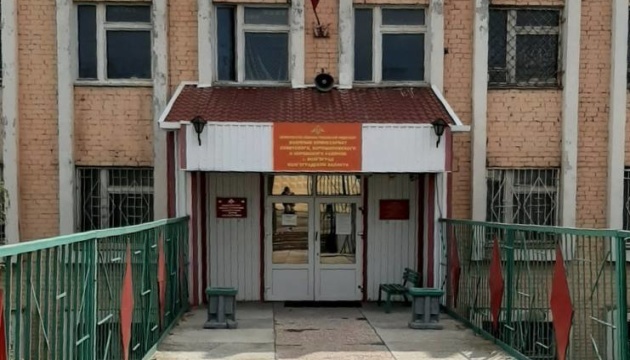 In Russia, army enlistment offices targeted in arson attacks
Four military draft stations have been set on fire across Russia within just three days.
Overnight Sunday, May 15, a fire was reported in the military commissariat covering three of the city districts. This was the fourth confirmed arson attack on the Russian military enlistment office in three days.
This was reported by Ukrinform with reference to the Baza Telegram channel.
"Someone tried to burn down another military enlistment office this night. This time, in Volgograd. At around 2 am, a fire broke out in the utility office of the military commissariat for the Sovetsky, Voroshilovsky, and Kirovsky districts. The fire engulfed 20 square meters," the statement said.
A shattered glass bottle and a piece of cloth were found at the scene of the fire - a "Molotov cocktail" was presumably hurled into the building. Police are searching for the perpetrators.
On the night of May 14, in Ryazan region, someone tried to set fire to the doors and window frame of a military draft office in the village of Pronsk (65 kilometers away from Ryazan).
On the night of May 13, in Rostov region, a Molotov cocktail was thrown at the wall of a military registration and enlistment office in the city of Gukovo (120 kilometers from Rostov-on-Don). That same night, a bottle of the incendiary mixture was thrown into the building of a military draft office in Omsk.
After the start of the full-scale Russian invasion of Ukraine, arson attempts targeting military enlistment offices are recorded regularly. Such cases were reported in Cherepovets, Nizhnevartovsk, Moscow, Moscow region, Voronezh, Mordovia, Sverdlovsk, and Ivanovo regions.