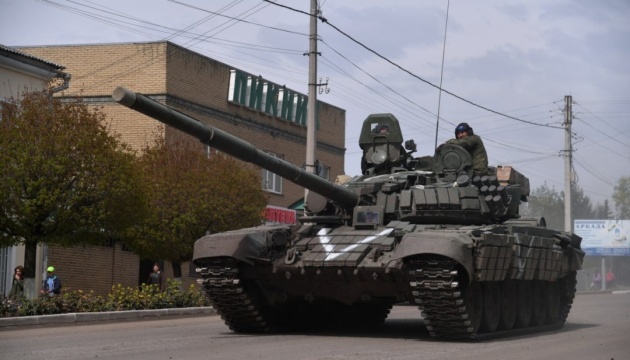 Even women could be drafted into Russian army in occupied areas, Ombudsperson warns
Russia has launched covert mobilization in the temporarily occupied Ukrainian territories, and even women could be drafted into the Russian armed forces.
Parliamentary Commissioner for Human Rights Liudmyla Denisova addressed the issue on Telegram, Ukrinform reports.
"This is going on in the temporarily occupied Crimea, where many citizens during the conscription campaign will refuse to fight against the Ukrainian army and surrender to the Armed Forces," she said.
According to her, all men of draft age (16-60) in the city of Saki and Saki district have been told to report to a military draft office May 16 through May 20 for an ID checkup.
In turn, in the occupied part of Luhansk region, as part of mobilization, the occupiers informed the management of local enterprises that they need to "verify personal data" of all women aged 18 to 45, who have the following specialties: accountant, cook, nurse, lab assistant, driver, secretary, and janitor," said the Ukrainian ombudsperson.
According to the Ukrainian Parliament's Commissioner for Human Rights, forcible mobilization is prohibited by international humanitarian law. Article 51 of the IV Geneva Convention relative to the Protection of Civilian Persons in Time of War prohibits an occupying power from compelling protected persons to serve in its armed or auxiliary forces.
"I appeal to the UN Commission of inquiry to probe human rights violations during Russia's invasion of Ukraine to take into account this fact of Russia's rights violations in Ukraine," Denisova said.