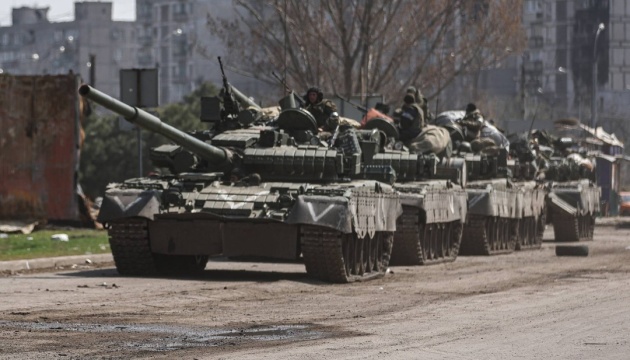 Russia enters third phase of war, preparing for protracted battles - interior minster's adviser
Russia has entered the third phase of a full-scale war in Ukraine and is now preparing for a long battle.
This was announced on Friday, May 13, on the air of the all-Ukrainian telethon by the adviser to the Minister of Internal Affairs, Viktor Andrusiv, Ukrinform reports.
The adviser noted that the first phase was an attempt to capture the whole of Ukraine "in a few days", the second was to encircle Ukraine's Defense Forces in the country's east.
"They had plotted to make one of such encirclements especially large, cutting us off from Pavlohrad, another one was supposed to include Kramatorsk and Sloviansk, and now they have a very small encirclement on the table. In fact, it's Sievierodonetsk and Lysychansk, but they're failing to do that, too," Andrusiv stressed.
The official noted that the occupiers have now moved on to the third phase of the war as they are beginning to prepare for holding the ground they have managed to gain.
"This indicates that they have decided to turn the war into a very long one ... They hope that the crises caused by the war will put the West at the negotiating table, and that the West will try to swap us for something," the adviser to the minister of interior said.
It should be recalled that since the beginning of the full-scale invasion of Ukraine on February 24, Russia has already lost 26,900 servicemen, 1,205 main battle tanks, 200 warplanes, 162 helicopters, 405 drones, 13 ships and cutters, and more, as per the General Staff of the Armed Forces of Ukraine.