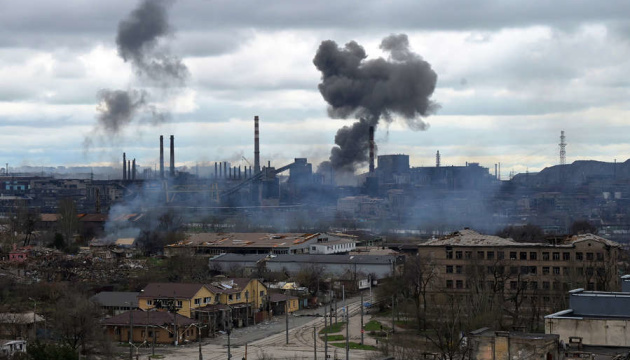 Ukraine holds talks to evacuate medics and wounded from Azovstal – Office of the President
Ukraine is holding talks to evacuate medics and the wounded from the Azovstal plant, as well as civilians from other parts of Mariupol.
The relevant statement was made by Humanitarian Corridor Efforts Coordinator of the Office of the President of Ukraine Tetiana Lomakina at a briefing, an Ukrinform correspondent reports.
"Now we are holding talks about the important second stage of the humanitarian operation to rescue health workers and the wounded, i.e. about 500 people, as well as to open humanitarian corridors required for Mariupol residents. About 100,000 civilians are remaining in the city, mostly the elderly, women and children. They are waiting for rescue, and Ukraine will make every effort to open humanitarian corridors," Lomakina told.
In her words, there is also a challenging situation in Luhansk region and Donetsk Region. The enemy's shelling on settlements has intensified, and evacuation efforts are very complicated.
"In order to open humanitarian corridors, we need to hold talks about the ceasefire regime. This is exactly what our negotiation team will try to achieve to resume the movement of people and allow them to leave for safer areas in Ukraine," Lomakina noted.
According to Lomakina, the Russian side is not interested in this and makes every effort to block the movement of evacuation columns, violating the international humanitarian law. All such cases are documented and will be considered at the UN level.
Photo: Sky News
mk