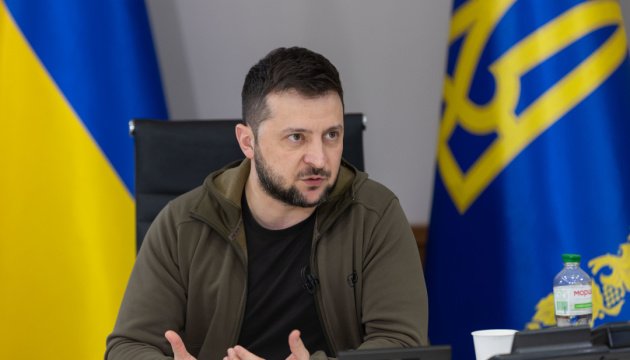 Stop, push them back, restore: Zelensky names three stages of war
President of Ukraine Volodymyr Zelensky has named three stages of the war with Russia.
The statement came in a video address to the Wall Street Journal CEO Council Summit, an Ukrinform correspondent reports.
The first of them is to stop Russia's advance, which, according to the president, Ukrainians have already done. The second phase is to push Russia out of Ukrainian territory. Work to this end is now ongoing. And the third is to restore the territorial integrity of Ukraine as much as possible.
Now the priority for Ukraine is to push Russian troops back to the positions they were in as of February 24 and to restore Ukraine's territorial integrity.
"Restoring territorial integrity… Our number one task is to push Russian troops to the territories they had been in before February 24. We understand that it will be difficult to restore territorial integrity completely on the temporarily occupied Crimean peninsula. And yet, I believe that we will be able in the future, having shown our might, which we're demonstrating as hard as we can, to move to the diplomatic path because any war ends in diplomacy," said the head of state.
Zelensky stressed that restoring territorial integrity within internationally recognized borders is the goal of every Ukrainian. At the same time, he added that it is impossible to do everything at once.