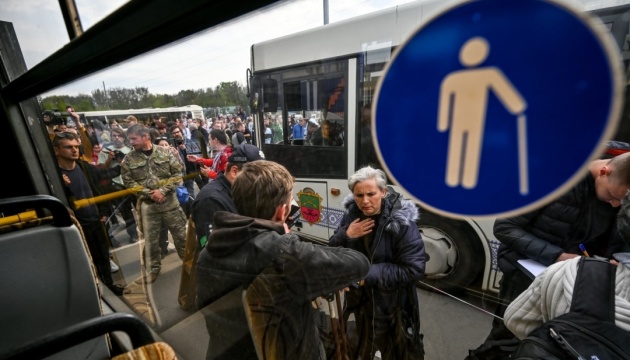 Zelensky believes Ukraine will be able to save all people from Azovstal plant
Ukrainian President Volodymyr Zelensky has said the Ukrainian authorities are working every day on the issue of evacuating people from the besieged city of Mariupol, including from the Azovstal steel plant.
The head of state said this in his nightly video address, Ukrinform reports, citing the presidential press service.
Zelensky recalled that 156 evacuees from Mariupol arrived in Zaporizhzhia on May 3. He thanked everyone who joined the evacuation process.
"We will continue to do everything to get all our people out of Mariupol and Azovstal. It's difficult. But we need everyone who stays there: civilians and military. There was not a day when we did not address this issue, when our people did not try to solve this issue. Yes, we managed to achieve a ceasefire for almost three days in order to make the humanitarian corridor work. Currently, Russian troops are not adhering to the agreements. They continue massive strikes at Azovstal. They are trying to storm the complex. But I have been told many times that no one can be saved. That it is impossible. And today 156 people are in Zaporizhzhia. This is not a victory yet, but this is already a result. And I believe that there is a chance to save our other people," he said.