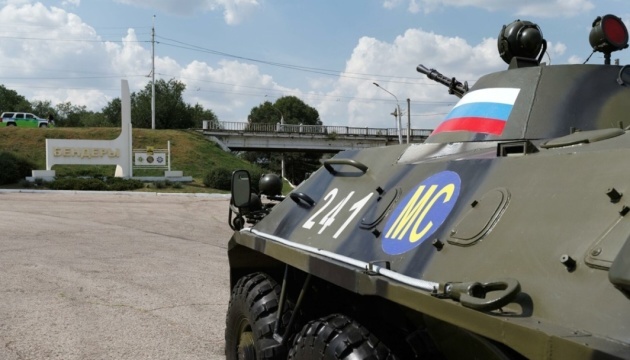 Border guards currently see no amassing of enemy convoys in Transnistria
Ukrainian border guards are not observing any accumulation of military forces and equipment convoys on the border of the unrecognized "Transnistrian Moldavian Republic" with Ukraine.
This was stated by State Border Guard Service spokesman Andriy Demchenko in a comment to Ukrinform.
"Explosions and provocations in Transnistria are all part of the Kremlin's game. It uses such areas to destabilize the situation or try to use the territory in the war against Ukraine. At the moment, we are not recording any accumulation of forces or formation of convoys along the border line, which would be ready for moving into Ukraine," Demchenko stressed.
He also recalled that, according to the government's decision, the checkpoints on the border with Transnistria have been closed since the end of February.
The spokesman assured that the border area with the occupied part of Moldova was strengthened both by the State Border Guard Service and other defense forces.
As reported earlier, on February 24, 2022, Russia launched a full-scale invasion of Ukraine, massively bombing peaceful towns and villages and unleashing mass terror in the temporarily occupied territories. The Armed Forces of Ukraine and the Territorial Defense Forces are fiercely repelling the Russian invaders and inflicting heavy losses on their forces.
The European Union has already imposed five packages of economic and personal sanctions against the Russian Federation and its individuals and entities, aimed at limiting the Kremlin's ability to continue aggression.