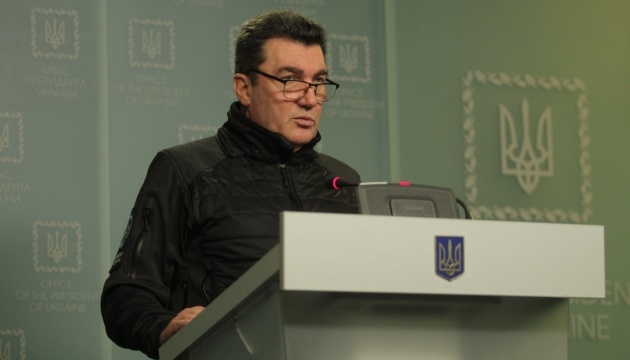 We must be prepared: Danilov on Russia's nuke, chemical threat
Ukrainians must be prepared for the possibility of Russia using chemical or nuclear weapons against the country.
That's according to Oleksiy Danilov, Secretary of the National Security and Defense Council of Ukraine, who spoke with the Ukrainian Pravda online newspaper, Ukrinform reports.
"Personally, I really wanted to not believe in this invasion that started on February 24. I realized it would happen, but I didn't want to believe it would. So I may not believe it will happen, but it still may. We have to be prepared for that," Danilov said.
According to the top security official, the health care system today is more or less ready for different scenarios. However, the question is about scale and territory – that's if the enemy does employ chemical weapons.
"As for nuclear weapons, the situation is more complicated. However, we are also preparing for such possibility. There is an understanding of the medicines to be taken, of the iodine stock, and of what we have to do to protect ourselves in this situation," added the NSDC secretary.
He added that the authorities don't intend to intimidate citizens, but everyone should be aware of such threats. It is worth looking for information on the Internet and learning how to act in various cases.
As reported, Russian President Putin declared war on Ukraine on February 24, launching a large-scale invasion.