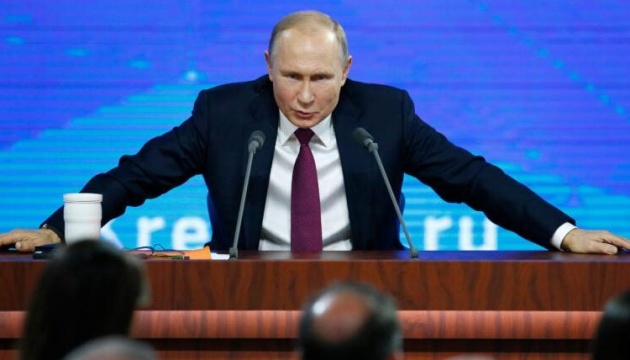 Putin could formally declare war on Ukraine on May 9 - Western officials
Russian President Vladimir Putin could formally declare war on Ukraine as soon as May 9, which would allow for the full mobilization in Russia.
That's according to CNN, citing western officials, Ukrinform reports.
Putin would leverage the symbolic significance and propaganda value of "Victory Day" on May 9 to announce either a military achievement in Ukraine, a major escalation of hostilities – or both.
Officials have begun to hone in on one scenario, which is that Putin formally declares war on Ukraine on May 9.
British Defense Secretary Ben said last week that Putin "is probably going to declare on this May Day that 'we are now at war with the world's Nazis and we need to mass mobilize the Russian people.'"
Other options for May 9 include annexing the breakaway territories of Luhansk and Donetsk in eastern Ukraine, making a major push for Odesa in the south, or declaring full control over the southern port city of Mariupol.
The U.S. has "highly credible" intelligence reports that Russia will try to annex Luhansk and Donetsk "some time in mid-May," the U.S. Ambassador to OSCE Michael Carpenter said on Monday. There are also indications that Russia could be planning to declare and annex a "people's republic" in the southeastern city of Kherson.
U.S. State Department spokesman Ned Price said that there is "good reason to believe that the Russians will do everything they can to use" May 9 for propaganda purposes.
"We've seen the Russians really double down on their propaganda efforts, probably, almost certainly, as a means to distract from their tactical and strategic failures on the battlefield in Ukraine," Price said at a State Department briefing.
Price said "that would be a great irony if Moscow used the occasion of 'Victory Day' to declare war, which in itself would allow them to surge conscripts in a way they're not able to do now, in a way that would be tantamount to revealing to the world that their war effort is failing, that they are floundering in their military campaign and military objectives."