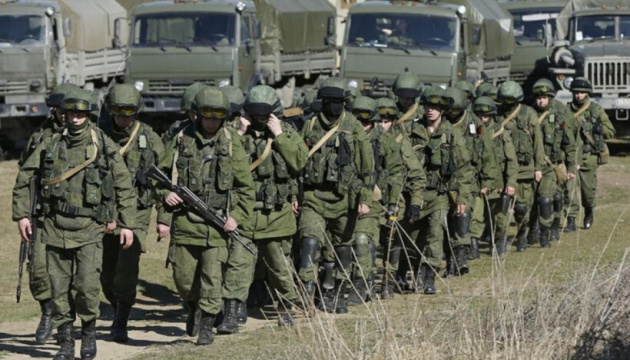 Russian occupiers set up "torture camp" in train station's basement in Kharkiv region
The Russian invaders had set up a torture chamber in the basement of a railway station in Kozacha Lopan, Derhachiv district, in Kharkiv region, after it was occupied in February 2022. Ukrainians were beaten there, with bags over their heads, and subjected to other kinds of torture.
Derhachiv community head Viacheslav Zadorenko shared the story with Suspilne, Ukrinform reports.
"We know that the occupiers' troops set up, let's say, a 'torture camp' at the railway station, as people were sent to the basement and subjected to physical violence. They were tortured and interrogated: both volunteers and average local folks," Zadorenko said.
Russian fascists also tormented the residents of Ruska Lozova village, which was liberated on April 29.
"During the evacuation, the locals told us that (the Russians - ed.) had put bags on their heads and tied their hands, put them on their knees, and tortured them. These people have left for a safer area today, the relevant services are workign with them, recording all this evidence," Zadorenko stated.
After liberation, Ruska Lozova remains under enemy fire. According to the press service of the Derhachiv community, following liberation, amid enemy mortar shelling, almost 900 people were evacuated from the village.
In total, according to Zadorenko, about a hundred people have died in the community since February 24.
The community head said that humanitarian aid and medicines were being sent to the 'gray zone' settlements.
"Some settlements were in the 'gray areas', unclaimed territories, and at that time we delivered humanitarian aid there every day, evacuating as many people as possible. Then our Armed Forces took control of the villages of Bezruky, Slatyne, and Prudianka, so humanitarian aid continues flowing in there. We used local paths, roads, people risked their lives to deliver aid, but that amount was not sufficient for those territories," the head of the community explained.