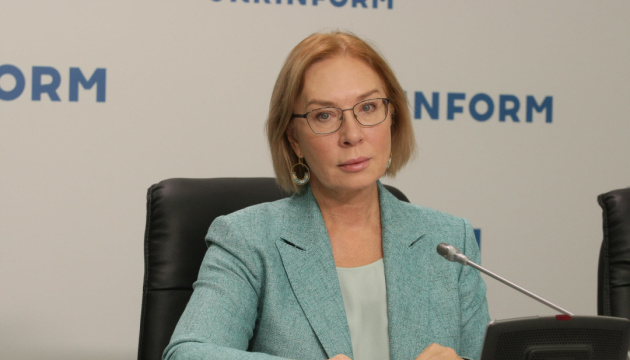 Sepsis, amputated limbs: Ombudsperson tells about condition of some Ukrainians returning from Russian captivity
Ukrainians who have returned to our country as part of a POW exchange, tell about the humiliation they have been subjected to and inhumane conditions in penitentiary facilities.
Verkhovna Rada Commissioner for Human Rights Liudmyla Denisova has addressed the issue on Facebook, Ukrinform reports.
"Among those rescued are seriously injured, with sepsis, amputated limbs," Denisova wrote.
It was revealed that when capturing Ukrainian men, the Russian soldiers would make them take off their boots before filling them with water and making them put the boots back on, after which the men would be forced to lie face down on the ground in the cold for three to four days.
"With frostbitten limbs, with blindfolds on, these men were then taken to Russian camps, then to Detention Facility No. 1 in the Russian city of Kursk, where they were denied any medical assistance," she said. According to Denisova, while in captivity, the Ukrainians were also forced to learn patriotic Russian songs and perform them for their guards. People were also being tortured while in prison.
"There were two to three interrogations a day, after which the men were brutally beaten, and later forced to sign statements where they would confirm they had been treated well," the Ukrainian ombudsperson said.
She said that after the invaders decided to exchange seriously ill persons and those with limbs and toes amputated due to frostbite it took them five hours to bring them to the swap site on freight rail platforms instead of providing ambulance vehicles for their transportation. Then the wounded were carried on stretchers.
Denisova is convinced that, by taking civilians hostage, the invaders are violating international humanitarian law, including Article 34 of the Geneva Convention relative to the Protection of Civilian Persons in Time of War, which explicitly prohibits unjustified detention of civilian hostages.
"I urge the UN Commission to Investigate Human Rights Violations during Russia's Invasion of Ukraine to take into account these violations of the rights of Ukrainian prisoners of war," Denisova added.