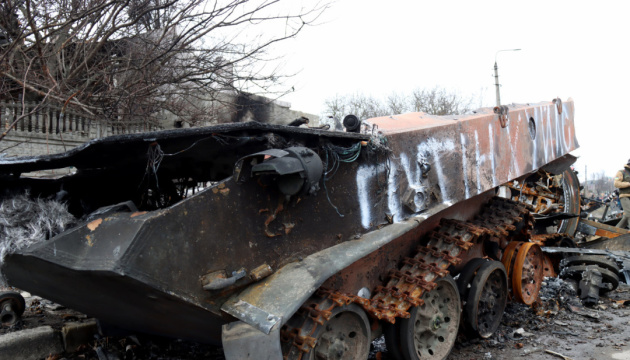 It may take years for Russia to reconstitute its airborne forces – British intelligence
According to British intelligence, since the beginning of the full-scale invasion into Ukraine, Russia has deployed more than 120 battalion tactical groups, which is about 65 per cent of its entire ground combat strength, the UK Ministry of Defense has said in its latest intelligence update.
"It is likely that more than a quarter of these units have now been rendered combat ineffective," the Ministry of Defense wrote on Twitter.
It is also noted that some of Russia's most elite units, including the VDV Airborne Forces, have suffered the highest levels of attrition.
"It will probably take years for Russia to reconstitute these forces," the ministry said.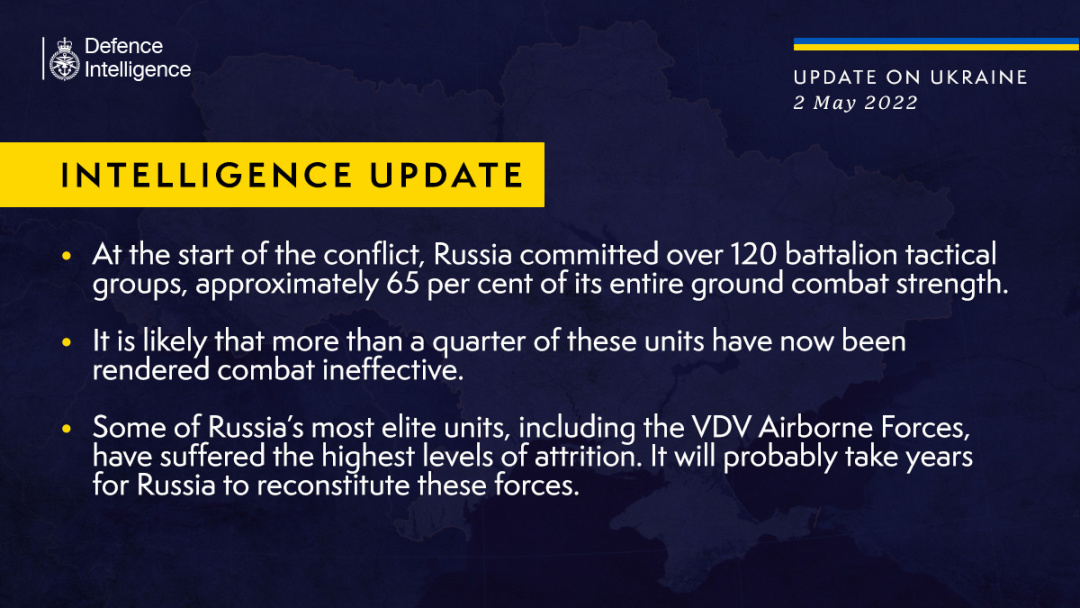 On February 24, Russia launched a new phase of its eight-year war against Ukraine – a full-scale invasion. Russian troops have been shelling and destroying key infrastructure facilities, conducting massive shelling of residential areas of Ukrainian cities and villages using artillery, multiple rocket launchers and ballistic missiles.
iy