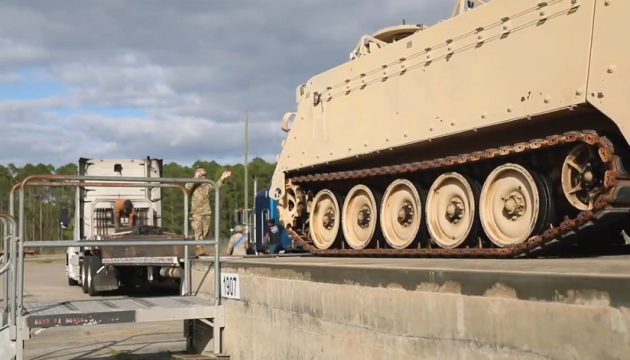 U.S. armored personnel carriers prepared for shipment to Ukraine
U.S. Army soldiers move armored personnel carriers bound for Ukraine onto truck trailers.
"U.S. Department of Defense officially informs that U.S Army soldiers move M113 Armored Personnel Carriers bound for Ukraine onto truck trailers at Fort Stewart Hunter Army Airfield, Georgia," the General Staff of the Armed Forces of Ukraine posted on Facebook.
The Armed Forces of Ukraine thanked the United States for support and assistance.
As reported, the U.S. House of Representatives passed the Ukraine Democracy Defense Lend-Lease Act on April 28.
During World War II, the policy of lend-lease allowed the United States to supply military aid to its foreign allies quickly.
ol