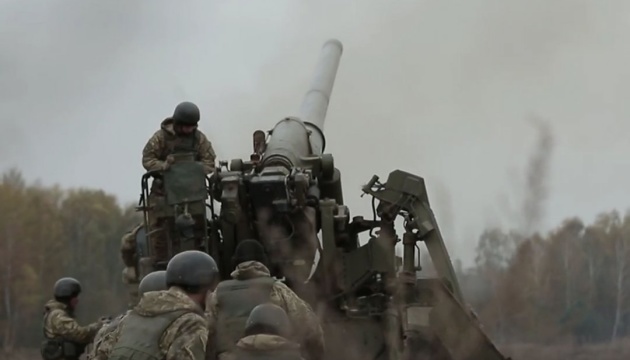 Ukrainian artillery units hit 11 enemy targets in southern Ukraine
The Ukrainian Rocket Forces and Artillery of the Armed Forces of Ukraine have hit 11 enemy targets in southern Ukraine.
The relevant statement was made by the South Operational Command on Facebook, an Ukrinform correspondent reports.
"Last night Ukrainian rocket and artillery units hit 11 enemy targets. Losses are yet to be reported," the report states.
According to the South Operational Command, the situation within their control area is remaining tense but stable.
Within the temporarily occupied areas of Kherson Region and Mykolaiv Region, Russian invaders are attempting to promote the idea of the inevitability of consolidating these regions under Russia's control but are failing to succeed. Local residents are desperately opposing despite intimidation and dispersed rallies.
The enemy is trying to agitate for the celebration of May 9 among war veterans and persons born in time of war to stage another fake video for Russia's propagandist television.
Russian troops continue to shell Mykolaiv Region's settlements, from where they had retreated, and are attempting to open fire on the positions of the Armed Forces of Ukraine.
In Odesa Region, counter-sabotage measures are underway. The enemy's naval group continues to control the northwestern part of the Black Sea, blocking navigation. The threat of missile strikes from the sea is remaining high. There is also risk of strategic air strikes.
A reminder that, between February 24, 2022, and April 29, 2022, Russia's total combat losses in Ukraine reached about 23,000 troops.
mk