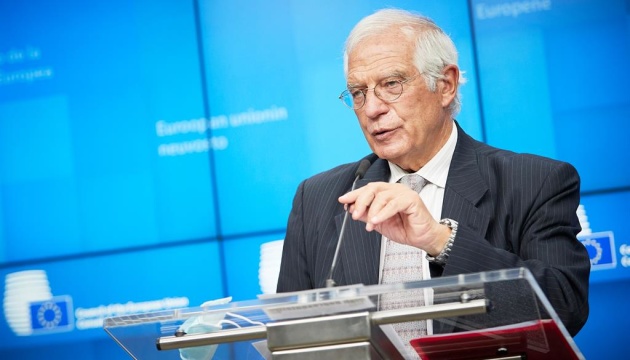 Josep Borrell says Mariupol "European Aleppo"
EU High Representative for Foreign Affairs Josep Borrell has referred to Ukraine's war-torn city of Mariupol as "European Aleppo," adding that the EU intends to continue helping Ukraine to end Russia's aggression as soon as possible.
According to Ukrinform, the EU High Representative made the statement via Twitter.
"Mariupol is European Aleppo. The city destroyed to the ground. With thousands of civilians killed. We will do everything possible to end this war as soon as possible. And to this end, we will continue to help Ukraine," said Josep Borrell.
"The war in Ukraine is transforming global geopolitics," he added in the statement.
As reported earlier, on February 24, 2022, Russia launched a direct invasion of Ukraine and continued its military aggression that had begun in 2014. Russian troops are carrying out massive bombings and shelling of peaceful Ukrainian towns and villages, having unleashed mass terror against the civilian population in the temporarily occupied territories.
The Armed Forces of Ukraine and the Territorial Defense Forces are fiercely resisting the Russian invaders and inflicting heavy losses on them. The whole nation rose up to fight the aggressor.