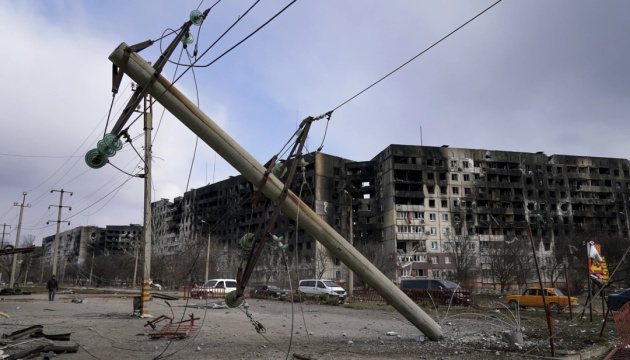 No agreement reached with Russia so far to evacuate people from Mariupol – Podoliak
No agreement has been reached with Russia so far to evacuate people from the besieged city of Mariupol.
The relevant statement was made by Advisor to the Head of the Office of the President of Ukraine Mykhailo Podoliak during a telethon, an Ukrinform correspondent reports.
According to Podoliak, hostilities are raging in Mariupol, and Russia's statements about the seizure of the city by Russian troops are not true. Russian invaders continue to launch air and rocket artillery strikes on the Azovstal plant.
"Unfortunately, as of today, we have been unable either to implement a program of talks with the Russian delegation in Mariupol or to open a humanitarian corridor towards Zaporizhzhia to evacuate our people. The efforts of the President of Turkey to organize a humanitarian corridor and evacuate people via the Sea of Azov were also unsuccessful," Podoliak told.
According to Podoliak, the complete destruction of Mariupol, the Azovstal plant and those staying there seems to be Russia's principled position.
A reminder that more than 1,000 civilians and Ukrainian servicemen, including about 500 wounded, are remaining within the Mariupol-based Azovstal plant. The Ukrainian side demands that Russia immediately ensure a humanitarian corridor.
Photo: Stringer, Anadolu Agency
mk