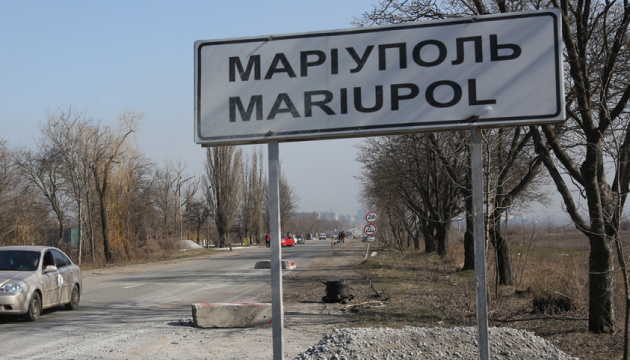 Russia spins disinformation, claiming its forces seize "OSCE archive" in Mariupol
Russian propaganda pundits are circulating misinformation about the alleged seizure of documents from the OSCE archives in Mariupol, which allegedly testify to the "crimes committed by the Armed Forces of Ukraine."
That's according to Ukraine's Center for Countering Disinformation at the National Security and Defense Council, Ukrinform reports.
The CCD posted an update on the main fake reports that Russia is spreading as of the morning of April 26.
One of them claims that the Russian proxy forces seized in Mariupol "OSCE archives" holding reports which had allegedly documented war crimes, committed by the Armed Forces of Ukraine but not included in official reports." Also, mines were allegedly found, suggesting the OSCE's involvement in arms supplies to Ukraine. The CCD has decried the report as fake news.
The Russian defense ministry also claimed that "neo-Nazis" had set up a base in an apartment block in Avdiyivka, setting up firing positions on the upper floors and putting heavy equipment in the backyard, while exploiting local residents as "human shields."
Also, despite the fact that Ukraine is waging a defensive war, the Russian media report that the Ukrainian Armed Forces fired on the Russian villages of Nekhoteyevka, Zhuravlyovka and Golovchino in Belgorod region bordering Ukraine.
As Ukrinform reported earlier, the enemy cyber units hacked a hotline number of the Knights of the Winter Campaign Brigade and sent out fake messages to residents of Mykolaiv and Kherson regions to sow panic in the region.