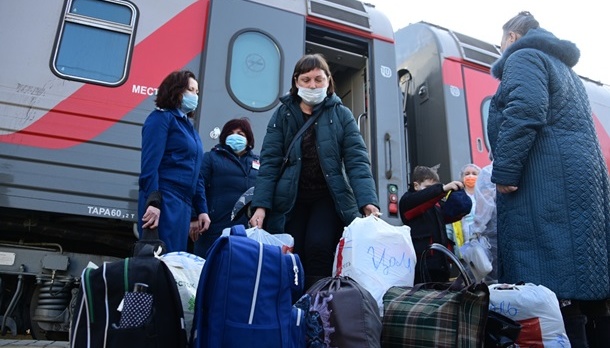 Russia says it has deported nearly one million Ukrainians to its territory
The Russian Ministry of Defense has said that more than 951,000 Ukrainians have been deported to Russia since the beginning of the full-scale invasion of Ukraine.
According to Ukrinform, this was reported by Interfax, with reference to Mikhail Mizintsev, the head of Russia's National Defense Management Center.
According to him, "over the past 24 hours, without the participation of the Ukrainian authorities, 16,838 people were evacuated to Russia from dangerous regions of Ukraine, certain areas of the Donetsk and Lugansk regions, including 1,402 children, in total, since the start of the war, there have already been 951,329 people, including 174,689 children."
Mizintsev also stated that the Ukrainian side was allegedly preparing a provocation with the "task of striking civilian infrastructure" near the Odesa port of Pivdennyi, which would lead to a leak of "chemicals."
Earlier reports said that at 22:00 on April 23, Ukraine's air defense forces shot down two Russian cruise missiles flying in the direction of the port of Pivdennyi in the Odesa region.
On February 24, Russia launched a new phase of its eight-year war against Ukraine - a full-scale invasion. The enemy is shelling and bombing peaceful Ukrainian cities, towns and villages. The Armed Forces, the Territorial Defense Forces and the entire Ukrainian people are effectively resisting the Russian troops and inflicting heavy losses on them.