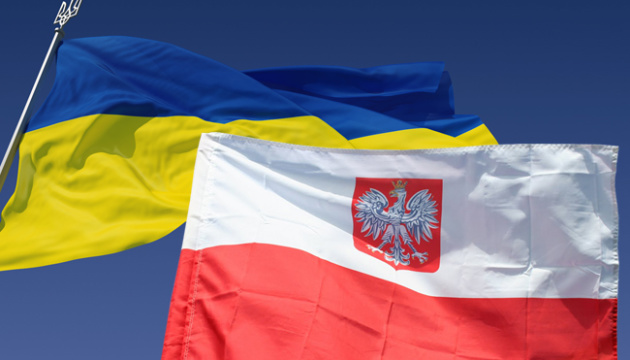 Poland's defense aid to Ukraine amounts to over $1.6B
Since the launch of the full-scale Russian invasion, Poland has handed over more than $1.6 billion in defense aid to Ukraine.
This was stated at a press conference by Prime Minister of Poland Mateusz Morawiecki, Ukrinform's own correspondent reports.
"Poland is also acting on military aid, which is estimated at about 7 billion zlotys (over $1.6 billion - ed.). It was sent so that Ukrainians could defend themselves, as Ukraine is currently pursuing a line against the Russian totalitarian regime," Morawiecki said.
He noted that Ukraine has been defending itself extremely bravely for almost two months, although Russia planned to end the war in three to four days.
"They are fighting for us, for Europe, for freedom, for peace in Europe, and let everyone be aware of that," said the head of the Polish Council of Ministers.
Morawiecki noted that Ukrainians must have a lot of weapons, as it allows them to repel the Russian occupiers. He added that it would be difficult to counter the aggressor, who has a significant advantage in the number of weapons.
"We are trying to help our neighbors in all these areas," he said.
On February 24, Russia launched a new phase of its war against Ukraine – a full-scale offensive. The enemy has been massively shelling and bombing Ukrainian towns and villages, resorting to mass terror in the temporarily occupied territories.
The Ukrainian military is repelling the enemy's attack, inflicting heavy losses on the Russians. As of April 23, about 21,600 Russian invaders have been eliminated.