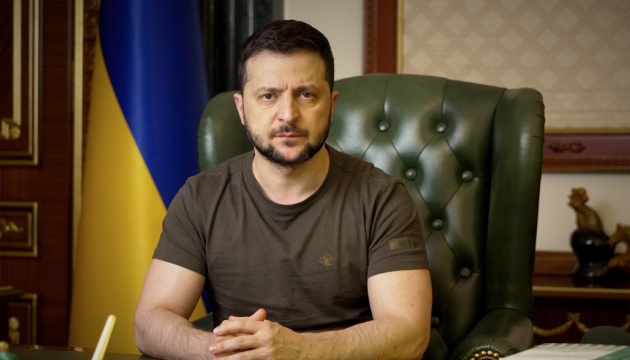 Zelensky: 1,126 Ukrainian civilians confirmed killed by Russian invaders
As of April 21, information has been confirmed on 1,126 Ukrainian civilians, including 40 children, killed by Russian forces across Kyiv region.
That's according to President Volodymyr Zelensky, who spoke in a video address to the Portuguese Parliament, which was also broadcast on a national telethon, Ukrinform reports.
"In Kyiv region alone, as of today - because not all burial sites have been found - 1,126 Ukrainians were killed by the occupiers, including 40 children," the head of state said.
At the same time, he stressed that in Chernihiv, Sumy, Kharkiv, and other regions of Ukraine, where Russian troops invaded, they staged the same "hell" as in Borodianka or Bucha.
"Here's just one example. In the village of Yahidne, Chernihiv region, the occupiers drove all the villagers into a local school basement and kept them there for weeks. It is a small village school, a small basement in which about 10 people died of suffocation alone. The youngest child held in the basement was 3 months old, while the oldest person was 93 years old. In total, there were about 400 people held there in the basement. For more than three weeks, they were banned from leaving that place 24/7, even to go to the bathroom, and when someone asked to go out to get some clothes for the kids, the occupiers demanded that they sing the Russian national anthem. That's how the Russian soldiers had fun that's the kind of impunity they felt," Zelensky said.
On February 24, the Russian Federation launched a new phase of its war against Ukraine – a full-scale invasion. The invaders have been shelling and bombarding peaceful towns and villages across Ukraine, torturing and killing civilians.
Photo: Ukrainian President's Office