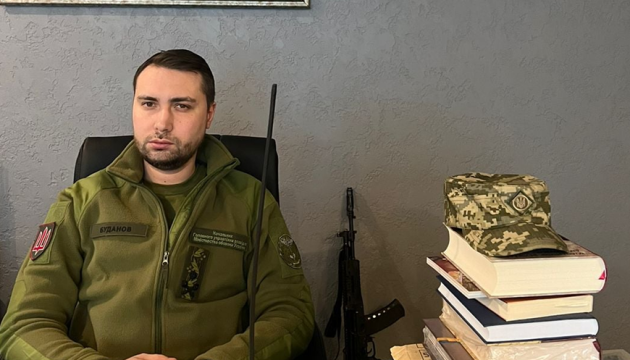 Military intel chief believes Russia not to achieve any wins in Ukraine by Easter as Kremlin wishes
The Russians are intensively preparing for a decisive battle that will unfold in the east of Ukraine, expecting to gain ground by Easter. However, the occupiers won't succeed, says Ukrainian military intelligence chief, Major General Kyrylo Budanov.
That's according to ArmyInform, Ukrinform reports.
"The Russians are preparing for a decisive battle, they are in a hurry because they are very limited in time, they really want to gain at least some advantage and real tactical achievements that they would be able to present as some kind of win for Russia in their 'operation.' They are in a rush to make it happen by Easter," Budanov said.
At the same time, the top spy noted that despite possible temporary tactical gains, the Russians will not succeed, and Ukraine will withstand the onslaught.
"We have many areas where both parties gain control of some settlements, taking turns twice or thrice a day. On Palm Sunday, nothing prevents them from committing bloody murders, so by Easter, they want to complete the huge bloodshed and will pursue it further on," said the head of military intelligence.
He also assessed the likelihood of Russia employing nuclear weapons, noting that the Kremlin is voicing such threats only to raise stakes.
"This is solely a threat. If Putin loses his mind completely and tries to do so, first, even technically, it is not so easy. Indeed, he may try to do it but it is unlikely that he will. This is an element of bargaining, an element of blackmail of the whole world, and everyone understands this," Budanov said.
As Ukrinform reported earlier, Oleksandr Motuzyanyk, a spokesman for the Ministry of Defense, said that Ukrainian military and foreign intelligence agencies have no information on Russia intending to use weapons of mass destruction, including nuclear weapons, against Ukraine.