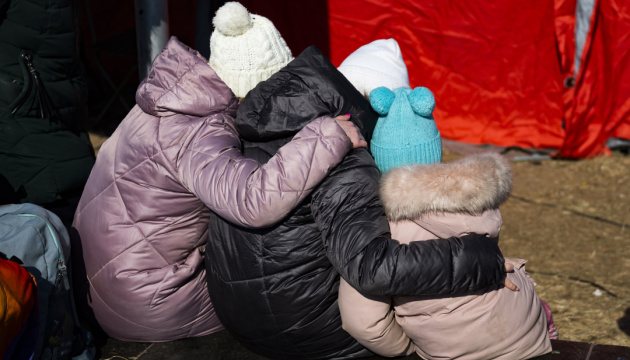 Volunteers reveal three camps for deported Ukrainians in Russia's Penza Region
A total of 808,000 Ukrainians have been taken from Ukraine to the Russian Federation, including 153,000 children.
The relevant statement was made by Verkhovna Rada Commissioner for Human Rights Liudmyla Denisova on Telegram, an Ukrinform correspondent reports.
"Almost every day, the occupiers' media report on the deportation of Ukrainian citizens, citing rashist officials. As of April 16, 2022, according to them, a total of 808,000 people were displaced, including 153,000 children," Denisova noted.
According to Denisova, Russian volunteers contacted her last week. They revealed three camps intended for deported Ukrainians in Russia's Penza Region.
"They visited one of such camps. At that moment, there were more than 400 people, mostly women and 147 children of different age groups, including babies. Our citizens were in extremely difficult and depressed condition. They had no clothes, food, hygienic kits, as they were taken directly from a bomb shelter in Mariupol," Denisova told.
In cooperation with Russian volunteers, the Consular Service in Estonia and the Estonian side, seven Ukrainians, including a family with three children, were taken to Estonia's Narva, and are now receiving aid there.
"Now we are preparing to provide transport services to the following group of people," Denisova added.
Denisova noted that the Ukrainian citizens, who are now in the Russian Federation and do not know how to get to Ukraine or EU countries, can use a Russian border checkpoint to enter Narva, where the Consular Service of Ukraine and local communities will provide aid to them. Ukrainians can also call a free hotline number, 0 800 50 17 20, for details.
mk