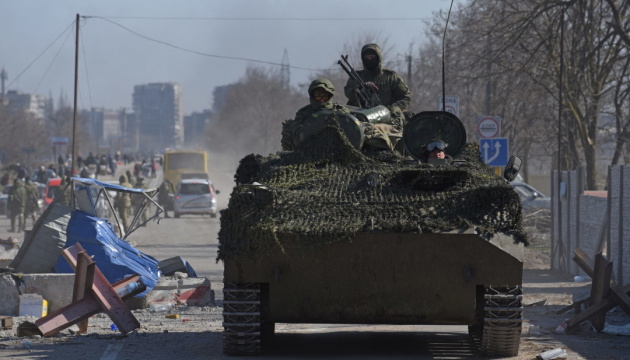 Russia starts implementing plan to carry out terrorist attacks in its territory
Russia's special services have started implementing its plan to carry out terrorist attacks throughout the country and accuse Ukraine of them.
"The enemy special services have started implementing this plan to promote anti-Ukrainian hysteria in Russia. As of April 14, several 'terrorist attacks' on the Russian border were already reported. The Russian leadership accuses Ukrainian sabotage and reconnaissance groups of committing them," the Center for Countering Disinformation at the National Security and Defense Council of Ukraine posted on Telegram.
Propaganda media outlets reported, citing the Kursk region governor, that a Russian border patrol came under fire in Korenevo district on April 13. The report says that the shots allegedly came from a forest strip on Ukrainian territory.
The FSB of the Russian Federation also reported that a border checkpoint in the Bryansk region had been shelled by Ukrainian forces on April 14. Two vehicles were damaged, no one was injured.
As reported, on April 12, the Chief Directorate of Intelligence of the Ministry of Defense of Ukraine informed that Russian special services had been plotting a series of terrorist attacks to mine and blow up houses, hospitals and schools in Russian populated localities, as well as to launch missile and bomb strikes on Belgorod or one of the towns in Crimea to consolidate Russians against Ukrainians.
ol