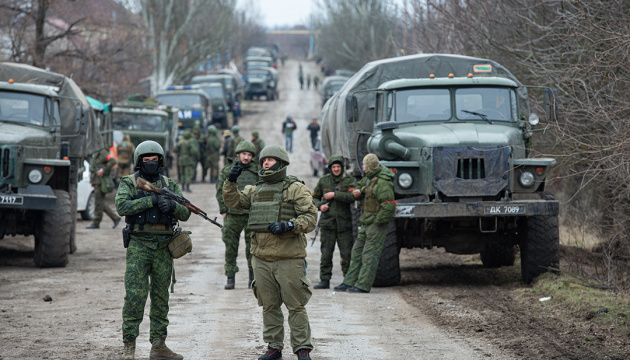 Russia plans terrorist attacks in its territory staged as Ukraine's revenge 'for Bucha and Kramatorsk' – intel chief
Russian special services plan to carry out terrorist attacks in the territory of Russia to escalate anti-Ukrainian hysteria.
"Russian special services plan to carry out a series of terrorist attacks to mine and blow up residential houses, hospitals, and schools in Russian populated localities, as well as to launch missile and bomb strikes on Belgorod or one of the towns in Crimea," said Major General Kyrylo Budanov, Head of the Chief Directorate of Intelligence of the Ministry of Defense of Ukraine, the Directorate posted on Telegram.
According to him, the failed implementation of the mobilization plan in Russia forces the Putin regime to launch "dirty scenarios" to emotionally stir up Russian society and further consolidate it against Ukrainians.
"To do this, they plot explosions in Russian residential houses or missile attacks to accuse the Armed Forces of Ukraine and volunteer battalions of the attacks and to create an emotional picture of the 'atrocities of Ukrainian nationalists'. It is quite possible that these terrorist attacks will be presented as a revenge of Ukrainians for Bucha and Kramatorsk and as an excuse for cruelty against the Ukrainian civilian population," Budanov stressed.
"In recent days, the Russian authorities are increasingly escalating anti-Ukrainian hysteria. Trenches are being actively dug in Belgorod and Kursk regions, and panic is whipped up over the imaginary offensive of the Ukrainian volunteer battalions and sabotage groups," Ukraine's intel chief said.
According to him, it is very symbolic that Vladimir Putin's rule began with "terrorist attacks on Russian apartment buildings, reasoning the destruction of Chechnya, and now it seems to end with the same methods."
As reported, Vyacheslav Gladkov, the governor of Russia's Belgorod region which borders Ukraine's Kharkiv region, said that the railway tracks in Shebekino city district had been damaged.
Shebekino city district is located a few kilometers from the border, opposite Ukraine's Vovchansk.
On February 24, Russian president Vladimir Putin announced the beginning of a full-scale invasion of Ukraine. Russian troops shell and destroy key infrastructure, massively fire on residential areas of Ukrainian cities, towns, and villages using artillery, MLRS, and ballistic missiles.
In recent days, Russia has been regrouping and redeploying its armed forces.
ol